What'sNew
Embracing the Journey: Recent Highlights and New Beginnings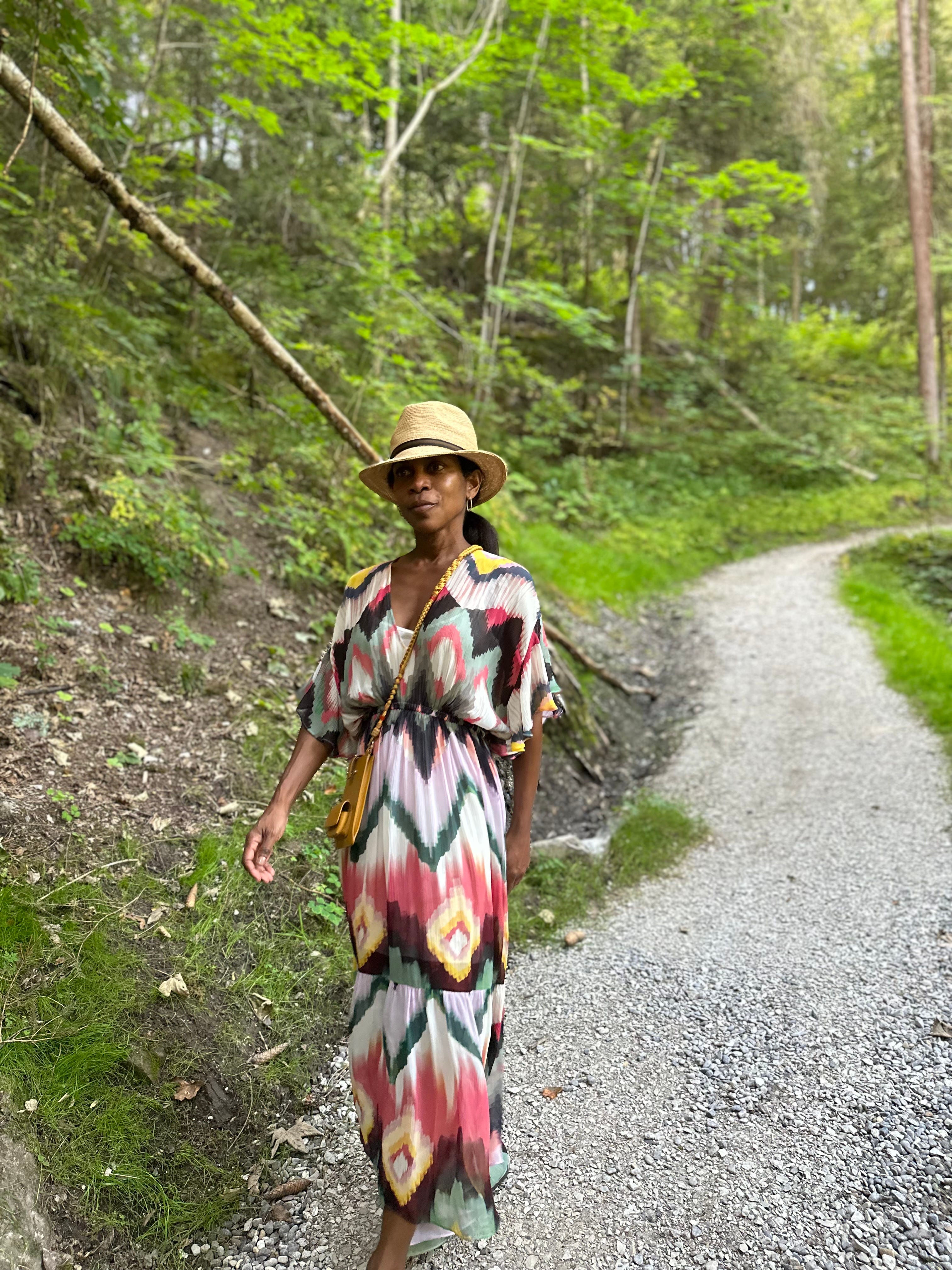 What's New
Embracing the Journey: Recent Highlights and New Beginnings
**A Year of Embracing and Healing the Sacred Feminine**
This year has been a heartwarming journey towards embracing and healing the Sacred Feminine. I've had the privilege of leading retreats and ceremonies that delve into the essence of the Sacred Feminine and the Rite of the Womb. It's been like entering a timeless realm, where we, as women, connect deeply with the ancient wisdom of our wombs and celebrate our inherent feminine power.
In these nurturing spaces, we've bonded over shared stories, laughter, and tears, weaving together a rich tapestry of our collective feminine experiences. This path has been one of deep healing and enlightenment, as we explore and embrace the mysteries and joys connected to the womb and female health. Our gatherings have nurtured a sisterhood where each woman's voice is heard, and her inner goddess is uplifted and celebrated.
**Volunteering with 'Innocence In Danger'**
This summer marked a significant milestone in my journey. I had the honor of volunteering with 'Innocence In Danger,' an incredible organization committed to protecting children from all forms of violence and abuse. My time with this charity was not only a humbling experience but also one of the year's most enriching and enlightening moments. It reinforced my commitment to healing and supporting those in need.


**Becoming a Reiki Master and Teacher**
I am thrilled to share that I am now a certified Reiki Master and Teacher. This new chapter opens up exciting opportunities to integrate the profound wisdom and healing practices of Reiki into my work. I look forward to sharing this energy-healing technique, offering a holistic approach to wellness and self-discovery.


**A Special Retreat with Danielle Nicole**
A recent highlight was the retreat I co-hosted with my daughter, Danielle Nicole, a talented nutritional coach and yoga teacher. Held in the picturesque Saint Paul de Vence, this retreat was attended by eight wonderful women. Working in synergy with Danielle was an incredible experience. She organized the entire event flawlessly, while I focused on providing enriching content. Danielle's "soul food" – a reinvented concept where 'soul' truly meant nourishment from the Earth – was 100% vegetarian and lovingly prepared by her. This unique combination of our energies created a dynamic and transformative atmosphere, leaving a lasting impact on all who attended.
---
**Looking Ahead with Gratitude and Excitement**
As I reflect on these experiences and look forward to the future, I am filled with gratitude. The journey so far has been enriching and enlightening, and I am excited to continue exploring new avenues of healing and growth. Thank you for being a part of this journey, and I can't wait to share more with you in the future. Stay tuned for more retreats coming soon in 2024.